---
---
Waste Water Treatment

Transdynamics manufactures a variety of mechanical process equipment to treat industrial and municipal waste water. Typical processes include collecting, dewatering, and handling of settled solids and screenings; metering and mixing of bulk powders into solution and the manufacture of tanks and vessels for collecting, neutralizing, cooling and pumping of waste liquids.
---
| | | |
| --- | --- | --- |
| Travelling Bridge Collector is all-aluminum construction to resist corrosion. | This Transdynamics installation collects process solids. The Solids Bin is lifted and sealed against lid. The solids are dewatered in the Reactor (left). | All stainless neutralizing vessel construction showing agitation and solids screws. |
---
| | | |
| --- | --- | --- |
| This Lime Feeder sits on top of a vessel and dispenses lime. Lime bags are emptied into hopper which is equipped with dust control system. | Sludge distribution screw moves material from a bin into one of two truck loadout positions by means of hydraulically operated gates. | Stainless steel mixing tank for use at a power generating facility. |
---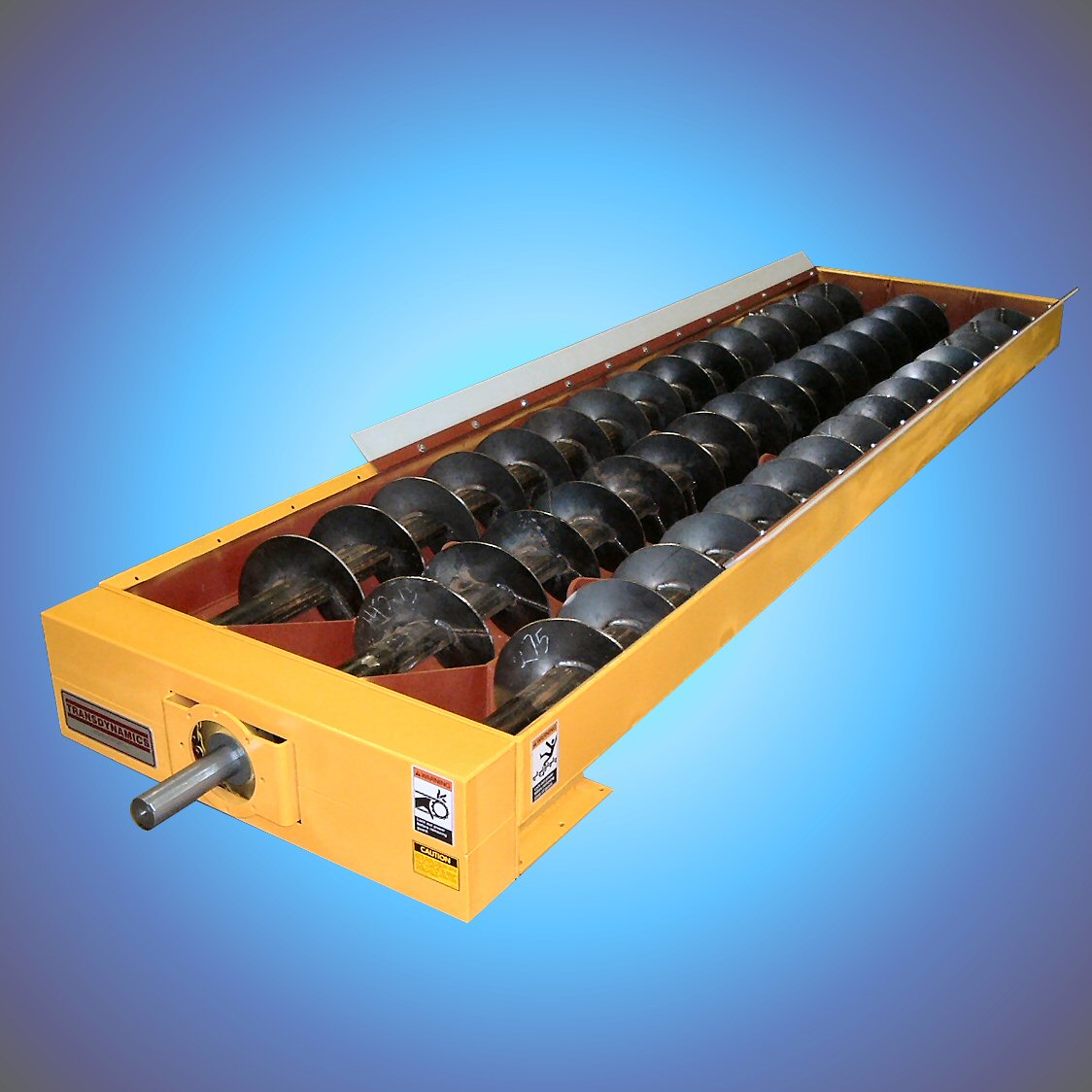 Dewatering Screw trough for removal of battery sludge from a reactor tank.
---
© Transdynamics Engineering Limited
March, 2015.